Market Report
Fort Mill – The once textile town, less than 20 miles from Charlotte, is now the nation's fastest-growing city with at least 15,000 people. Ranking only behind Lincolnville, S.C., a town of 2,500 outside of Charleston.
Fort Mill has two draws for families and professionals: low property taxes and a high-performing school system. There's also a growing effort within the town to increase commercial development to keep pace with residential growth.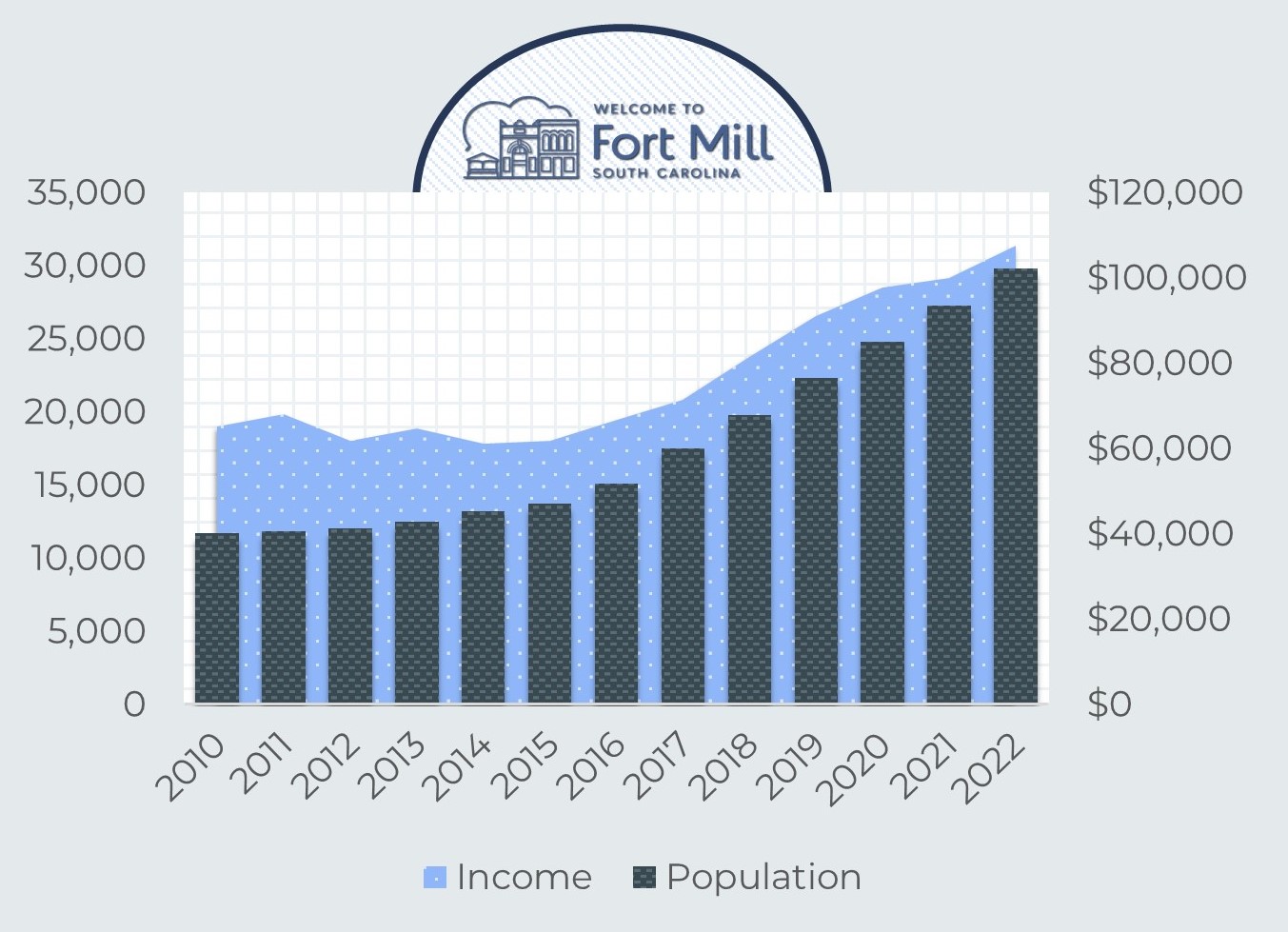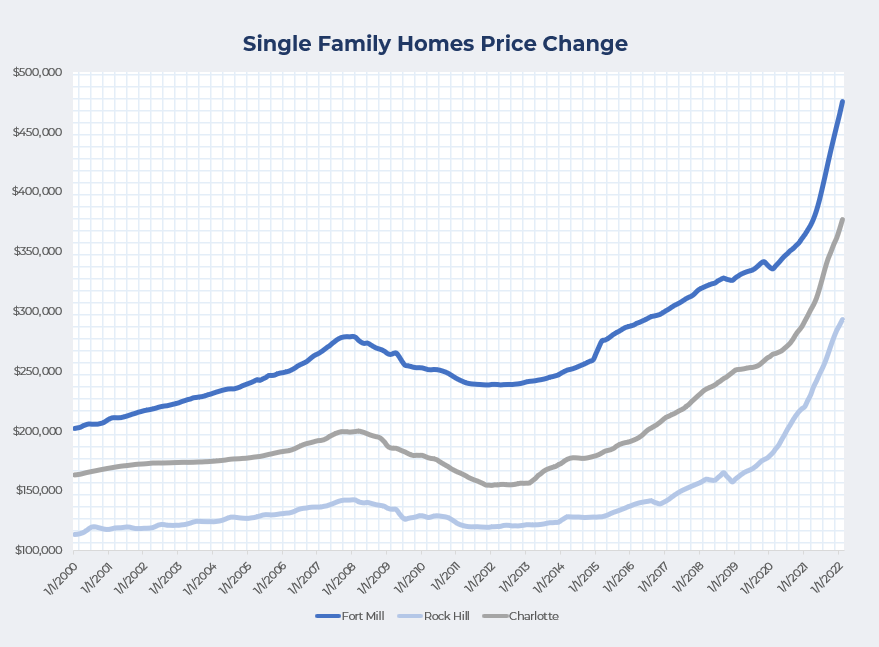 Growth Drivers
With the opening of LPL Financials' investment in a 150m Campus 2016, Kingsley, the shift from small business and distribution, ushered in the shift of attraction to young top talent looking to plant their roots in Fort Mill. This draw for top talent has strengthened the demand for RE on highway 160.
Top-Talent Employers
2021 Demographics
TOTAL SF:
In Office
Red Ventures
Marketing
3,996
LPL Financial
Financial Services
3,242
Lash Group
Healthcare Consulting
Wells Fargo Home Mortgage
Home Mortgage Services
Shutterfly, Inc.
Internet Based Publishing
Domtar
Daimler Trucks North America LLC
Logistics
Sunbelt Rentals
Industrials
Diversey
RoundPoint Mortgage
Financial Services
Mood Media Corporation
Business Music Services
Novant Health, Inc
Data Center
Key Benefit Administrators
Administration Services
London Stock Exchange Group
Financial Services